karlandia asked: Por favor, no desaparezca de Tumblr que me encantan sus posts.
4 tags
Libretita de historia clinica para el internado →
En todo tipo de reunión médica siempre hay alguien que menciona: "en mi experiencia". Y es necesario hacer saber que muchos consideran a la experiencia la continua repetición de los errores o la mala técnica. Andoni Vicente, 1993
How I Chose My Residency
healthcarehell:
Ahora: Diario del internado 3 →
aldoiba: Hoy me dí cuenta del verdadero secreto para tener un buen internado y este es el de tener un buen equipo de rotación, si tienes esto ya es un hecho que sobreviviste a este año. En las primeras semanas de esta rotación me tocó estar con unos compañeros realmente flojos, era imposible trabajar con…
Anonymous asked: Porq dice usted q es esquivadora de balas? El mexico de los balazos?
Anonymous asked: Sin ofender, y sin ser molesto me gustaria ver una foto de usted, su imagen de perfil no se ve bien
Anonymous asked: Porque se llama tramadol?
alexperfectmorgan asked: Hola! Espero no molestarte solo que tenía unas dudas que puede que tu me ayudes a responder. Estoy estudiando medicina y quiero saber si presentar los Steps es conveniente. Algunos doctores me han dicho que si pero la verdad creo un poco mas en lo que tu me puedas decir. Son muy dificiles? Cual es la ventaja que me dan en mi formacion o solo es el titulo de MD? Muchas gracias doctora!...
Anonymous asked: me gustas por ser hermosa, mi vieja está fea, soy mikehell
6 tags
Del ENARM y otros demonios.
Bueno les prometí que iba a poner algo sobre el ENARM si lo pasaba (y quedaba). Bueno pequeña reseña: ENARM es el examen nacional de residencias médicas en México, al terminar la carrera de Médico general si quieres hacer una especialidad hay que pasar este examen, bueno sacar un puntaje suficiente para alcanzar un lugar en la determinada especialidad que elijas. Ya tenía un historial con...
9 tags
16 tags
Doctora con complejo de escritora:... →
unatabletacada8horas: Que vergüenza ver este tipo de notas, seguramente para esta hora muchos de ustedes ya se habrán enterado de lo ocurrido en una comunidad de Nayarit donde una doctora que estaba realizando su Servicio Social fue violada y golpeada hasta el grado de dejarla en coma durante la madrugada dentro del…
9 tags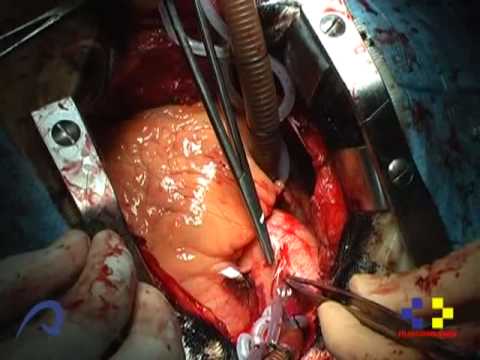 Good Parenting: Exhibit 1 (overheard at work...
6-year old: Mommy, why is that man dressed like a lady?
Mother: That is a lady. She was just born with the wrong body.
6-year old: How did that happen?
Mother: Nobody really knows. But she's working to fix it, and that's what's important.
6-year old: Okay! *runs up to obviously self-conscious woman*
6-year old: Hey! Miss!
Lady: ...yes?
6-year old: You look really pretty in your skirt!
Lady: Thank you!
*Kid skips back to her mom, and literally everyone in the vicinity smiles*
Blood Gas Summary
touch-of-red: Respiratory Acidosis - pH is decreased - PaCO2 is increased Respiratory Alkalosis - pH is increased - PaCO2 is decreased Metabolic Acidosis - pH is decreased - HCO3 is decreased Metabolic Alkalosis - pH is increased - HCO3 is increased NORMAL RANGES FOR BLOOD GASES: pH: 7.35-7.45 PaCO2: 35-45 mm Hg (Respiratory Component) HCO3: 21-28 mmol/L (Metabolic Component) PaO2: 80-100 mm...
Recordatorio del ENARM 2011
En la siguiente dirección http://foroenarm.foromotion.net/t20152-contenido-enarm-2011 está un post de un recordatorio de algunas de las preguntas del ENARM 2011, si alguien le da flojera inscribirse al foro, aquí aplique la de copy-paste vil mente, claro que le doy todo el derecho al autor al final del texto como debe de ser. El post es largoo, pero bueno vale la pena una revisadita.  Si no...
"A veces, sólo algunas veces… si le damos por su lado al paciente."
– Dra. Tramadol
Watch
Video en tiempo real de una resonancia magnetica del corazón humano. @estudimed medicalschool: Real-time MRI of a human heart
Death Certificate Signing.
Lawyer: Before you signed the death certificate, had you taken the pulse?
Pathologist: No.
Lawyer: Did you listen to the heart?
Pathologist: No.
Lawyer: Did you check for breathing?
Pathologist: No.
Lawyer: So, when you signed the death certificate you weren't actually sure he was dead, were you?
Pathologist: Well, let me put it this way. The man's brain was sitting in a jar on my desk. But I guess it's possible he could be out there practising law somewhere.